The questions following the post Instrumental technique have shown numerous and often similar physical issues that harp players have to face during their life. In the next few weeks, Lise Enochsson will publish a general synthesis portioned into a few posts, each one answering specific points. For those of you who will be present at the Nordic Harp Meeting, she will give a workshop on physiotherapy for harp players.
Musicians require a lot from their bodies: they must be poised and stable, at the same time having enough freedom of movement to allow for perfect performance under different circumstances. The pressure to achieve both technique and expressivity is another factor as well. And make it look easy. And smile as you do it.
For most of us, we start playing an instrument first, and will only work on our posture in relation to our instrument (and I do include singing here) when it becomes an obvious problem to progressing. Some of us may never have this issue, some may experience serious problems of strain or tension even when not playing.
I suggest an approach that, anatomically, makes more sense: first you build the foundation, then you can move on to high performance. Speaking as a physiotherapist, I would see a whole lot of musicianship as "high performance", considering the posture, precision and hours of repetitive work required (not to mention, in some cases, simultaneously reading tiny dots on tiny lines). The body will do amazing things for us, given the right conditions: breathing freely and having appropriate posture, finding and recruiting your stabilising muscles before starting to move around. We can't remind ourselves often enough that we need to work with the body rather than against its optimal state. But knowing is not enough. It needs to be practised until it becomes an effortless habit. You'll save yourself a lot of energy that can be used for more interesting things.
Before we run off, we need to find our feet. I invite you to try three simple exercises focused on breathing, posture awareness and balance, as a foundation. Without getting to know your breathing, posture or finding balance, no other exercises will do you much good. And even if you never do any other body work on posture apart from these three basics, they will get you a long way. First off, the exercise on breathing:
Breathe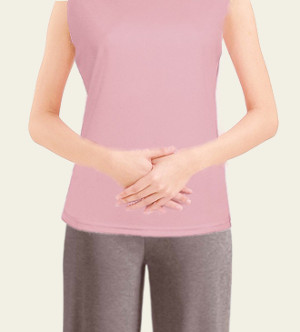 Take notice of your breath/breathing. Do you ever stifle a need to sigh or yawn? Try to let them come, invite your body's responses. I find that when I start to notice my breathing, I feel a need to give a huge sigh, which I will do immediately and with great pleasure.
Where in your body do you feel your breathing? Do you pinch it in your throat? Try letting it sit low, let your belly be filled and relaxed on each in-breath. You may even feel something move at the small of your back. On each out-breath, allow your shoulders to become loose, too, and sink a little.
Do you stop breathing when concentrating on a piece of music? Try finding a flow in your breathing that works with the flow of the piece.
Remember that, the point is to actually do one or two exercises and do them often enough that they make a difference, rather than many exercises only sometimes. Once you start to notice that difference, it should inspire you to continue on that way. Stay tuned for the next post about posture awareness - which may surprise you. Happy practising!
< Instrumental technique (introduction)Instrumental technique 2: posture awareness >